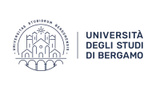 | | |
| --- | --- |
| Study location | Italy, Dalmine |
| Type | Master degree, full-time |
| Study language | English |
| Awards | LM (biotechnologies) |
Tuition fee

Tuition Fee – first instalment: from €0.00 to €400.00 depending on the student's family income
Tuition Fee – second instalment: from €0.00 to €1,700.00 depending on the student's family income

Deposit

€156 one-time

NB! Enrolment fee (Not refundable) has to be paid on your arrival in Italy

Registration fee

€52 one-time

NB! Only eligible applicants have to pay Pre-Enrolment fee (Not refundable)
Entry qualification

Undergraduate / Bachelor diploma (or higher)

To be enrolled in the master's degree in Medical Engineering, the candidate must be in possession of a three-year degree (university degree) or other qualification acquired abroad and recognized as equivalent, and have the appropriate knowledge of basic subjects of engineering, as well as of biomedical engineering, including fundamentals in biology.





The access will be granted to those who have acquired at least

· 39 CFU in basic educational activities, with at least 21 ECTS in the field of "Mathematics, computer science and statistics" (MAT/02, MAT/03, MAT/05, MAT/06, MAT/07, MAT/08, MAT/09, SECS-S/01, SECS-S/02, INF/01 and ING-INF/05, of which at least 15 ECTS in MAT/05)

· 18 in the field of "Physics and Chemistry" (CHIM/03, CHIM/07, FIS/01 and FIS/03)

· 6 CFU in the field "Mechanics" (ING-IND/13)

· 6 CFU in the field "Electronics" (ING-INF/01)

· 6 CFU in the field of "Biomedical Engineering" (ING-IND/34 and ING-INF/06)

· 6 CFU in the field of "Biology" (BIO/09, BIO/10 and BIO/16)





In addition, for enrollment a basic knowledge of the English language is required at B2 level or equivalent. Admission criteria, and the specific validation methods, are reported in the academic regulations of the course.

Pre-registration is possible for applicants that have less than three exams to pass, and a maximum of 24 CFU, by the date of the official enrollment.

You must take the original entry qualification documents along with you when you finally go to the university.
Language requirements

English


B2 Level.
Below certificates are accepted:
IELTS 5.5 – 6.5
TOEFL IBT 79 – 95
TOEFL ITP 543 – 600
TOEFL CBT 213 – 240
PEARSON (Academic) 46 – 64
CAMBRIDGE – First Cert. B and C
TRINITY COLLEGE ISE II
- Pearson Test of English General – Level 3
- BEC (Business English Certificate Cambrigde) – Vantage level
- FCE (First Certificate Cambridge) – grades B and C
- TIE (Test of Interactive English) – min. B2 in both oral and written tests
- ESOL (English for Speakers of Other Languages Cambridge) – level 1
- ESB (English Speaking Board) (ESOL International) – min. Pass with merit
- TOLIMO (Iran) No skill lower than 600

MEDIUM OF INSTRUCTION CERTIFICATE: this certificate is issued by the register office or by the international office of the student's home University. It officially declares that the program was entirely taught in English. You can submit a medium of instruction certificate If you have attended and completed a degree program in a country in which English is the medium of instruction or if you have acquired a University qualification in Italy or abroad at the conclusion of a period of studies taught entirely in English
Please note: no unofficial certificates or self declarations will be accepted
Native English speaking students are exempted to submit English Certification and Medium of
Instruction
| | |
| --- | --- |
| Other requirements | At least 1 reference(s) should be provided. |
Overview
The Medical Engineering degree program combines biomedical engineering with medical needs. To this aim students are trained in the area of industrial and electronic biomedical engineering, alongside the knowledge in medical area, with specific focus on health technologies.
The use of medical technologies is nowadays mandatory for disease prevention and care. Physicians need to work in close contact with experts of biomedical technologies. The hospital will become soon high-tech centers for high complexity care, while new technologies will also allow to reduce hospitalization by increasing home- and self-monitoring and telemedicine.
The Medical Engineering degree program deals with new trends and guidelines for health care services, promoting a new professional profile based on advanced biomechanics, bioimaging, clinical data processing, hardware and software solutions for medicine, and their interconnection with clinical practice as well clinical investigations.
The main objective of the course is to train a new professional able to operate in a national and international context to help industry and hospitals to develop and use efficient technologies into health care facilities, based on innovation but evaluating at the same time technology effectiveness and sustainability.
Career opportunities
Graduates in Medical Engineering will have the skills required for a wide range of tasks related to supporting physicians and healthcare personnel in a strong technological environment. They will be able to define and implement technological solutions for clinical and rehabilitation activities using diagnostic and medical devices, and the data generated by them.
The deep knowledge of technical aspects of these solutions allows the medical engineer to optimally integrating patient care with diagnostic devices, their implementation, the analysis of the clinical data and their critical review. At the same time, the personalization of care requires innovative technological tools, theoretical models for advanced diagnoses and therapies, and data analysis and artificial intelligence approaches.
Graduates in Medical Engineering will therefore have the following specific skills:
They will be able to solve technical problems related to the optimization and use of medical systems and technologies for prevention, treatment, rehabilitation, and assistance.
They will have adequate skills relating to the technical aspects (mechanical, electronic and signal and data processing) of medical and diagnostic devices, as well as services and systems connected to them.
They will have the medical background necessary to assist design and production of the medical devices within the biomedical industries and the users in the clinic setting.
They will have the knowledge of data analysis necessary for quality improvement of health services at public and private level.
The goal is to train a new professional figure, in the field of biomedical engineering, able to work more closely with healthcare professionals, in hospitals and healthcare facilities for the treatment of chronic diseases as well as in companies that supply goods and services in the clinical sector.